How to Be Successful in Today's Fitness Industry
Introduction
Opening any new business comes with inherent risks and challenges. Statistics show that approximately 20% of small businesses fail in their first year, and about 50% don't make it past five years. The fitness industry in particular poses unique difficulties for gym and studio owners. It is estimated that 30-50% of gyms fail within the first three years.
With high costs for equipment, rent, insurance, and payroll combined with seasonal revenue fluctuations, profit margins are often very tight for fitness centers. The prevalence of budget-friendly gym chains and digital fitness options also make standing out a struggle. Furthermore, retention and keeping members engaged long-term is an ongoing battle. Between busy schedules, motivation issues, and other priorities, it can be difficult to keep clientele consistently working out and paying membership dues month after month.
The fitness industry has undergone massive changes in recent years as well. While gyms and personal training studios were once seen as a luxury, they are now considered an essential part of a healthy lifestyle for many people. However, this increased interest means more competition and pressure to provide quality programming. Simply opening a facility with some weights and cardio equipment is no longer enough to be successful.
Despite the sobering small business and industry failure rates, running a successful gym or training studio is still very possible in 2023 and beyond. But it takes careful planning, strategic decision making, and the ability to adapt to member needs. The keys to overcoming the challenges and thriving in today's fitness marketplace include offering the services clients want, utilizing technology, investing in ongoing education and training, building community, mastering marketing, and more.
This article will provide an in-depth look at the fundamentals fitness professionals need to gain a competitive edge and build a thriving business in the modern landscape. With dedication and the right strategies, it's possible to develop a highly successful gym or studio even in such a tricky industry.
Expertise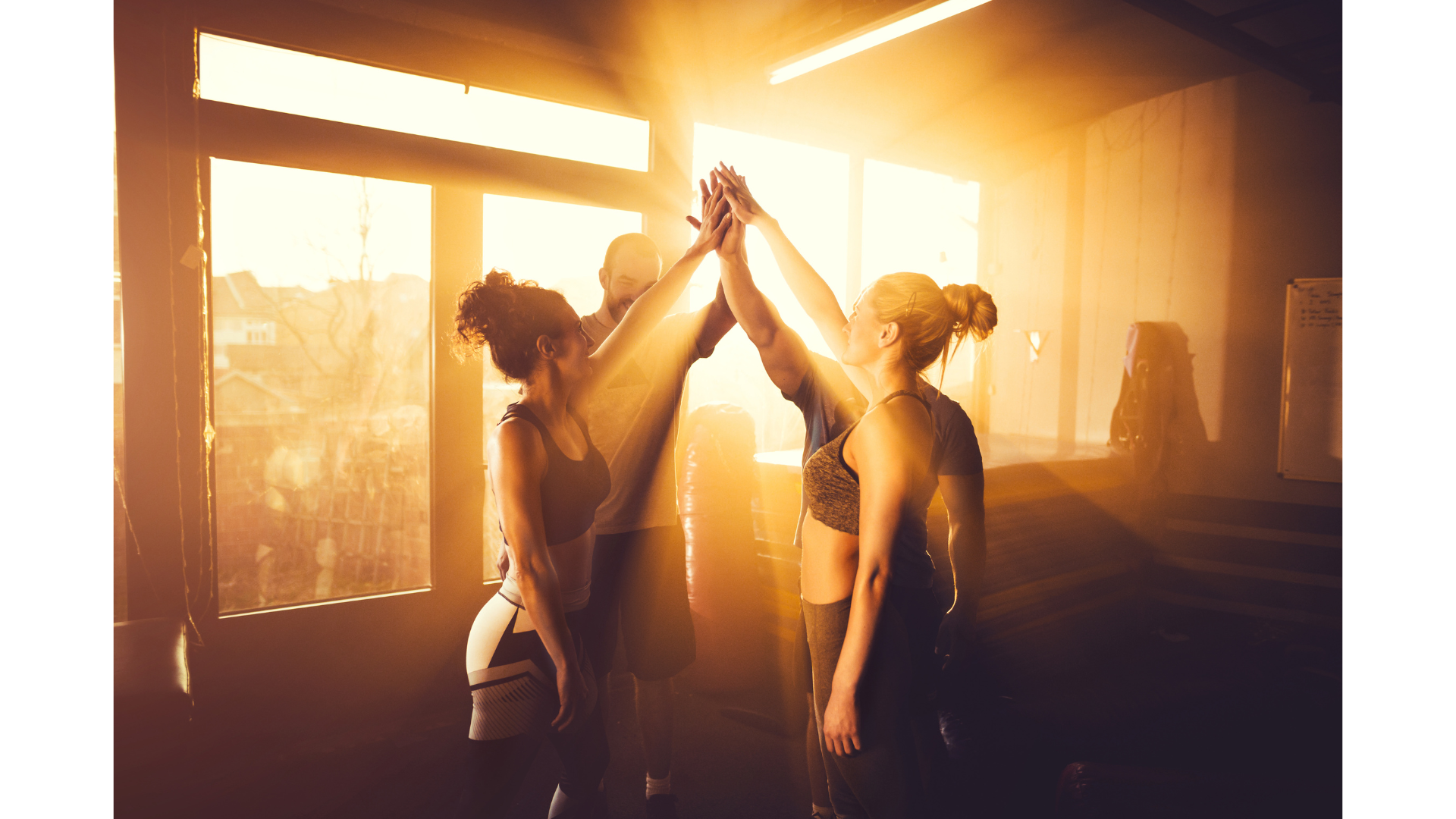 Having true expertise in fitness should go without saying, but it's worth emphasizing as one of the fundamentals of success.
Passion for health and wellness is certainly important, but on its own is not enough to build a thriving training business. You have to deeply understand exercise science, human movement, program design, coaching techniques, injury prevention, and more.
Prospective clients will be seeking trainers who can demonstrate competency, experience, and confidence in their abilities to motivate and guide people safely to their goals. This means you need knowledge far beyond just having a personal interest or enjoying working out yourself.
Spend time educating yourself through reputable certifications, training programs, mentorships, and continued learning. Read textbooks, studies, and articles voraciously to build your knowledge base. Seek out feedback from peers and coaches to strengthen your skills. Attend workshops and seminars to stay on top of the latest evidence-based practices.
Aim to be the local expert people respect and turn to. This is a key point to being successful in today's and future market conditions.
Building a Culture of Learning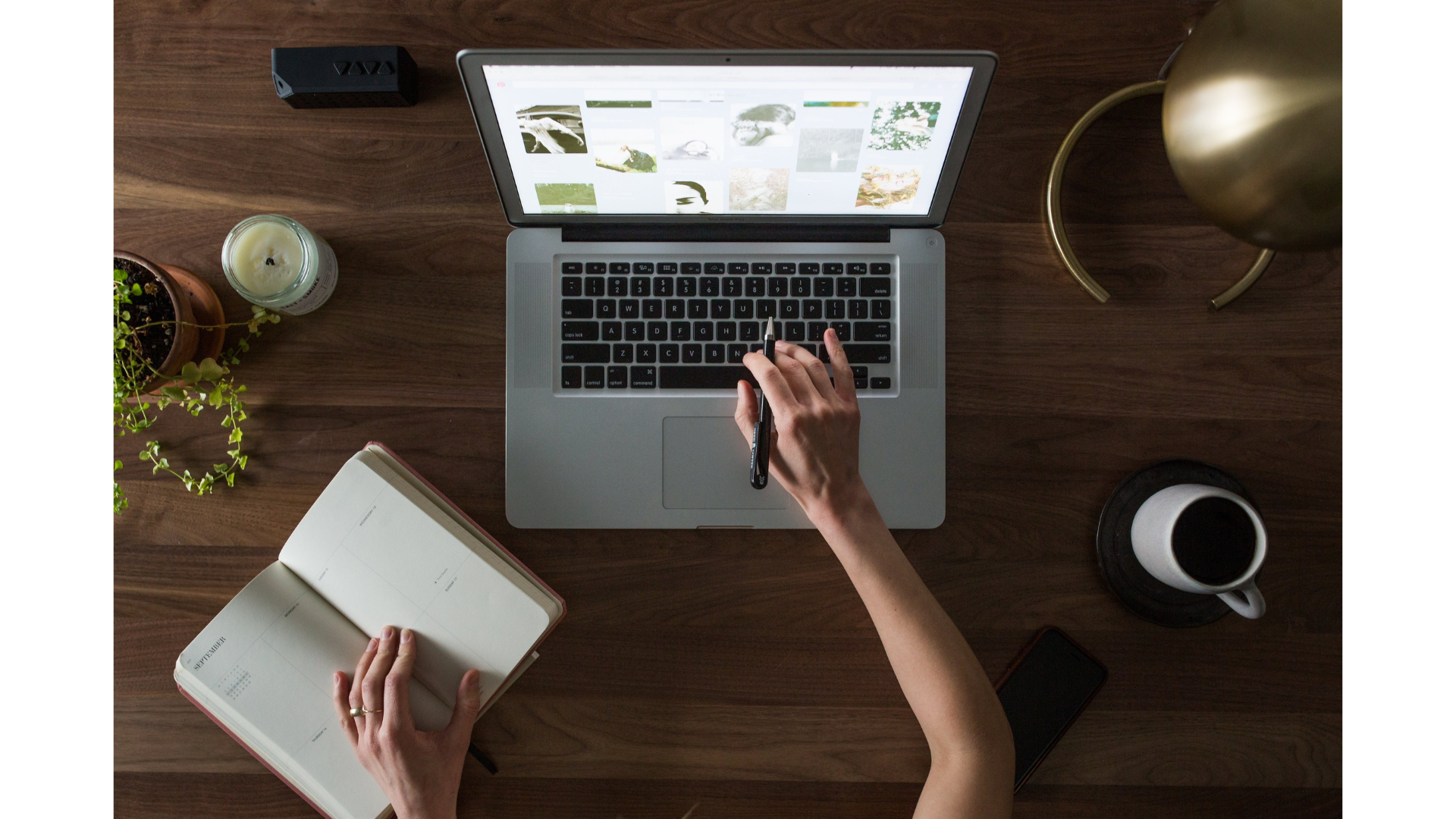 Having skilled and knowledgeable staff is vital for any fitness business, but expertise alone is not enough to stay competitive in the fast-paced industry.
It's essential to build a culture of continued learning and professional development to keep your team's skills sharp and programming innovative. Here are some of the most effective ways to invest in ongoing education:
Pay for relevant certifications and CEUs (continuing education units) that allow staff to expand their expertise. This gives concrete incentives to keep actively learning.
Provide paid time off or tuition assistance for attending seminars, workshops, and multi-day courses. Make professional growth an integrated part of the job.
Bring in guest experts to teach in-house workshops on new modalities, technology, research, etc. This can make learning affordable and convenient.
Host regular Lunch & Learns or team meetings where staff present to each other on skills and knowledge they've gained. Make it collaborative.
Maintain subscriptions to publications, access to online databases, and other learning resources. Enable self-guided education.
Recognize those who complete additional training with promotions, raises, and praise. Reward the commitment to growth.
Send staff to industry conferences together. This builds camaraderie while exposing the team to new ideas.
As a business owner, also commit to your own continued education through coaching programs, mentor relationships, and professional communities.
When learning is woven into the day-to-day culture, staff improve skills, stay engaged, and feel invested in. Members get the benefit of cutting-edge programs and expertise. Fostering a love of education gives your fitness business a critical edge.
It's been said that most clients will only use about 10% of your total expertise. You may spend years studying intricacies of biomechanics, physiology, and nutrition science that the average client isn't concerned with. But that base of knowledge still matters.
It allows you to understand how to help clients holistically, periodize their training intelligently, motivate them in the right ways, and avoid common mistakes.
It also gives you confidence that clients can sense. No one wants to entrust their health and wellbeing to someone who seems unsure or incapable of helping them properly.
Make it a priority in your fitness business to constantly build your expertise through whatever means necessary.
Maintain extensive knowledge that goes far beyond any individual client's needs. Approach your role as a fitness professional seriously by mastering every aspect of health, wellness, and performance you can.
Your competence, experience, and abilities will show – and that will attract clients seeking real experts to help them succeed, which points you and your organization toward financial success.
Expanding Your Offerings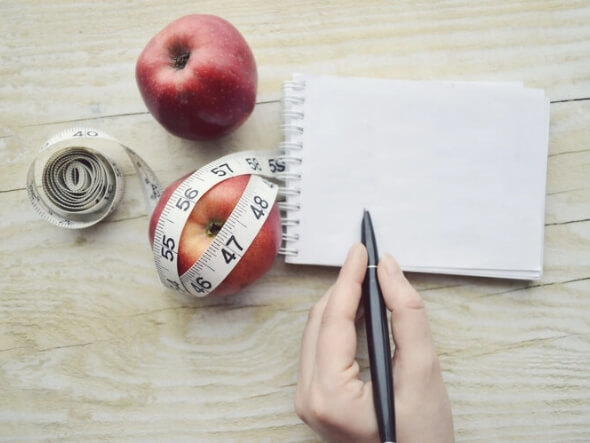 In today's market, successful gyms need to provide more than just equipment and basic training. Take your facility's offerings to the next level with high-demand services tailored to each client's needs and goals.
Nutrition Support: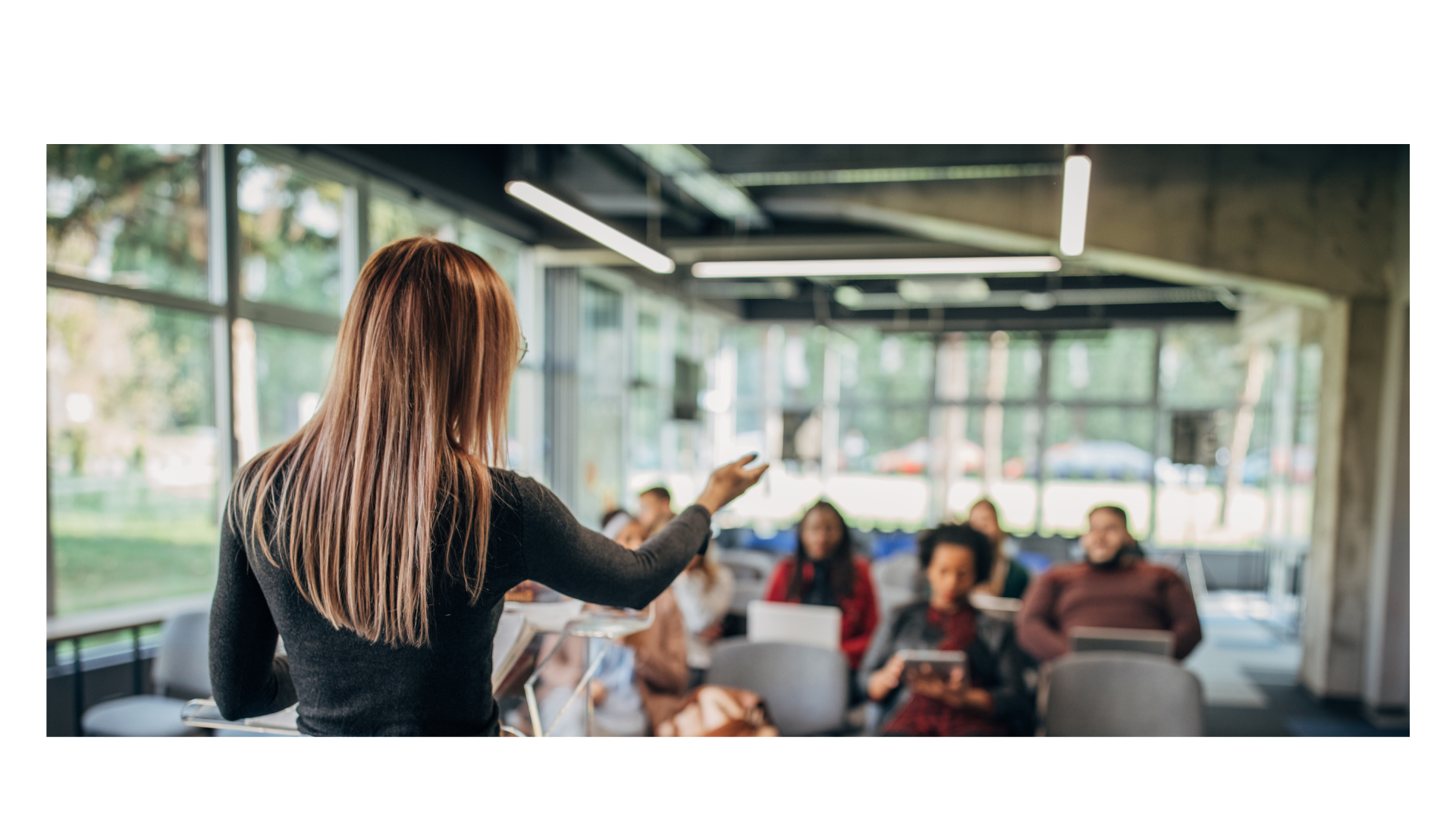 Offering customized diet guidance and meal planning is hugely valuable for clients. Having the expertise to provide macro tracking, grocery store tours, and supplement recommendations can set you apart from competitors. However, simply having nutritional knowledge is rarely enough to lead most clients to optimal results. Lasting behavior change requires a deeper grasp of the behavioral sciences to motivate and enable real lifestyle improvements.
Holistic Wellness Coaching:
This personalized service addresses all aspects of a client's health using science-backed behavior change strategies from psychology, neuroscience, and habit formation research. Coaches certified in systems like the Behavior Science-Powered 360 Wellness Coaching guide clients to build healthy habits that seamlessly fit their unique lifestyles. This level of customization and accountability produces incredible results compared to standardized plans alone. Wellness coaching builds loyalty and attracts new demographics.
Recovery Services: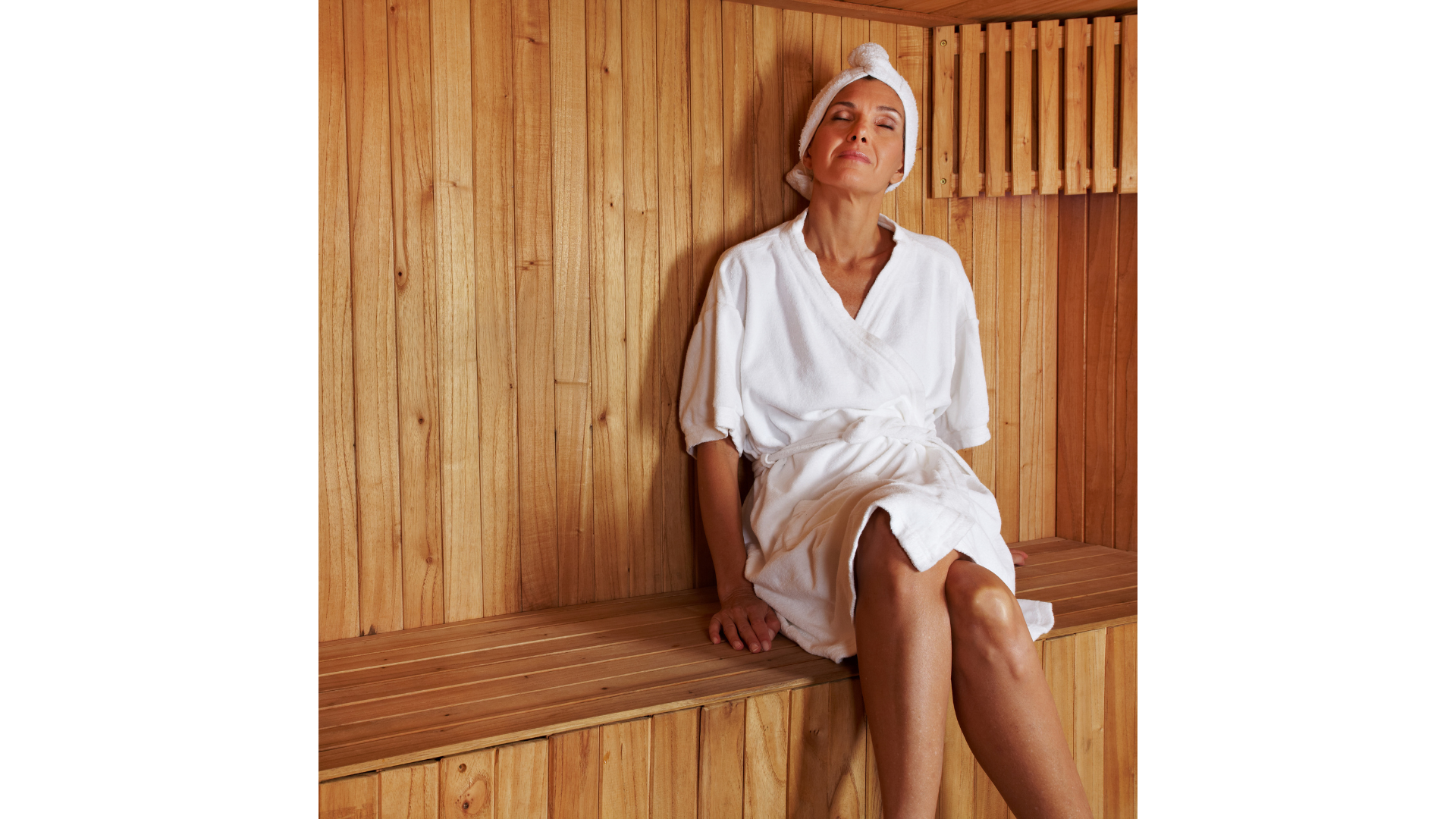 The latest modalities like cryotherapy, compression therapy, and infrared saunas promote healing and recovery. Though they require some upfront investment, the profit potential over time is immense. Recovery tech gives your facility a high-end feel while optimizing client results and satisfaction.
Community Building: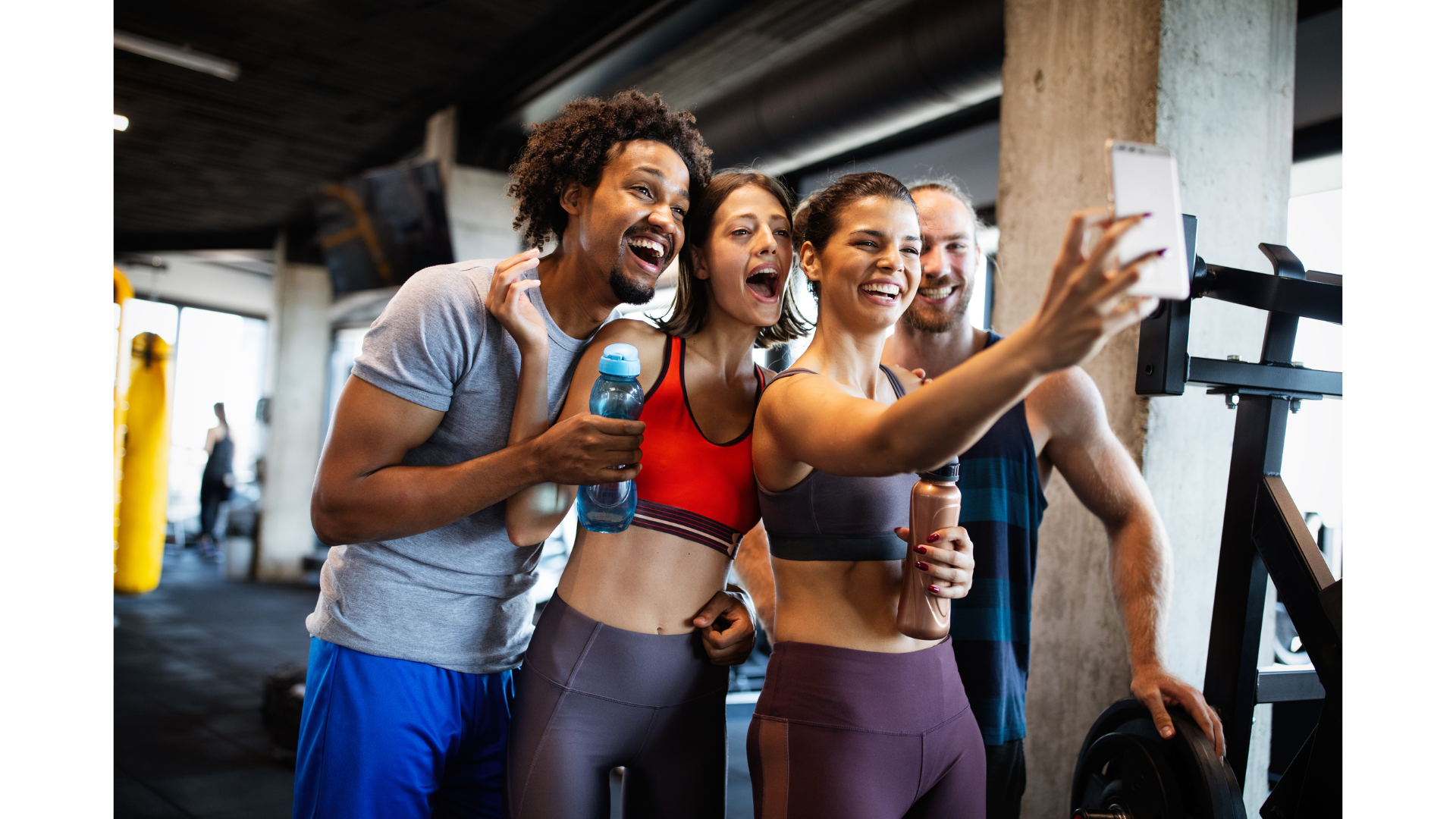 Regularly hosting fun group activities like cookouts, parties, contests, kids' camps, races, and workshops helps members bond over shared interests and values. This sense of community improves retention, satisfaction, and word-of-mouth referrals. Enable social connections by creating a warm, welcoming environment and culture focused on relationships. Celebrate client achievements together and encourage camaraderie.
Carefully choose service expansions that make sense for your niche, space, resources, and team strengths. Avoid copying competitors blindly. The goal is adding value through highly personalized offerings backed by behavioral science expertise. This breeds loyalty while attracting new demographics. Reach out anytime for guidance on profitably expanding your services. We're here to help.
Harnessing Techology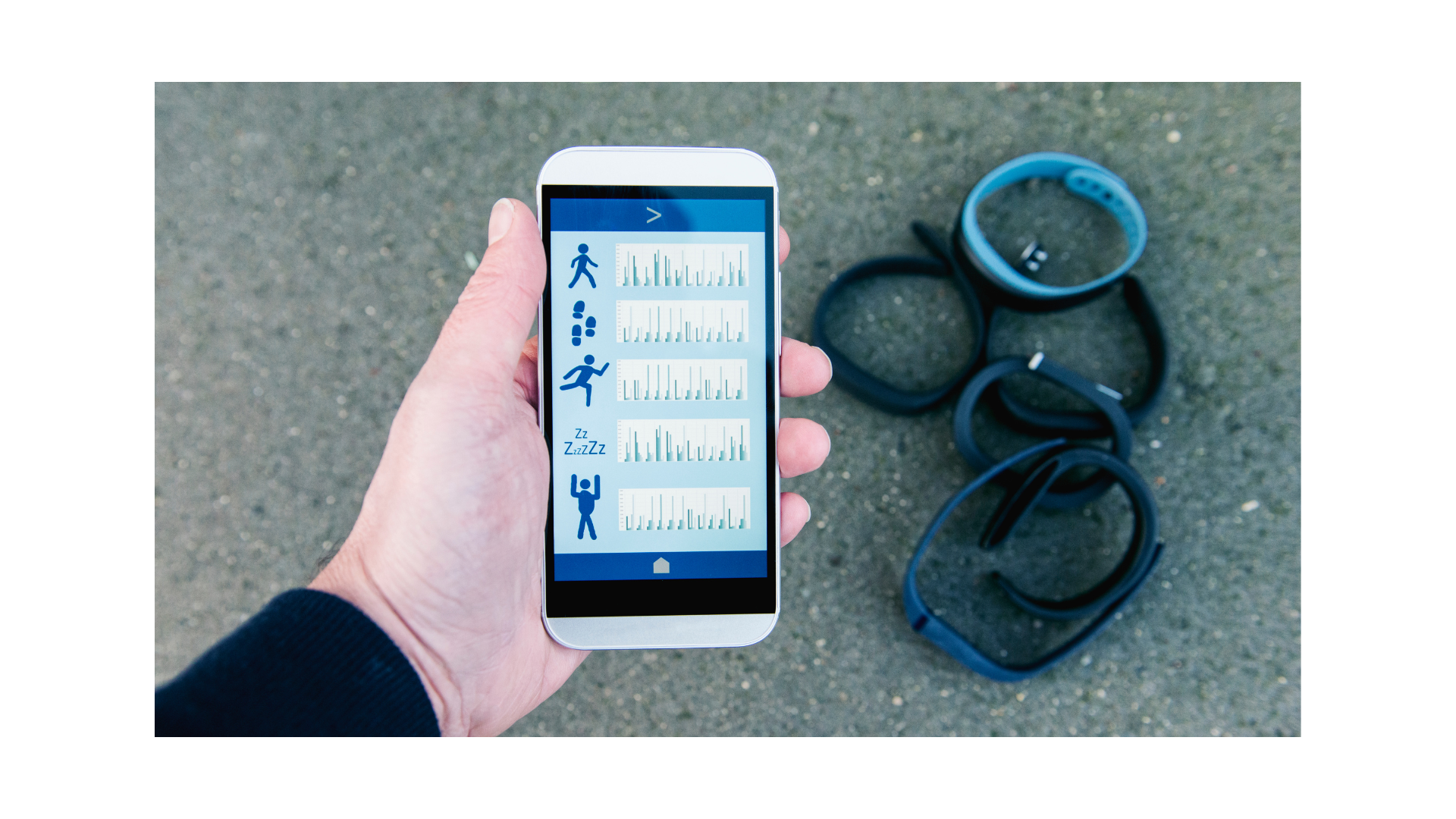 From wearable devices to virtual training apps, technology is reshaping the fitness industry. Savvy gym owners are utilizing tech to attract new members, improve service, and operate efficiently. Examples include:
Fitness trackers – Syncing with popular wearables lets members see their workout data automatically logged. Facilities can use aggregate data to see usage patterns.
Mobile apps – Convenient apps allow members to book classes, request training, track progress, and get coaching anywhere. This improves retention.
Virtual training – Remote personal training, on-demand workouts, and streaming classes make training more accessible. This taps into the growing digital fitness market.
Cashless payments – Contactless pay options like Apple Pay allow for touch-free checkout. This improves the member experience.
Management software – Automated billing, scheduling, payroll, and other tasks save time for staff and provide better data.
Equipment sensors – Smart gear with built-in sensors adds variety while tracking performance. This engages members.
The technology itself is not what matters – it's how it improves operations and enhances service for members. Analyze your processes to identify where tech can boost productivity and profits.
Fostering Community
Faceless big box gyms are increasingly being replaced by local fitness hubs that focus on community. Building connections between members, and between staff and clientele, improves retention and satisfaction. Ways to foster community include:
Prioritizing Community in Hiring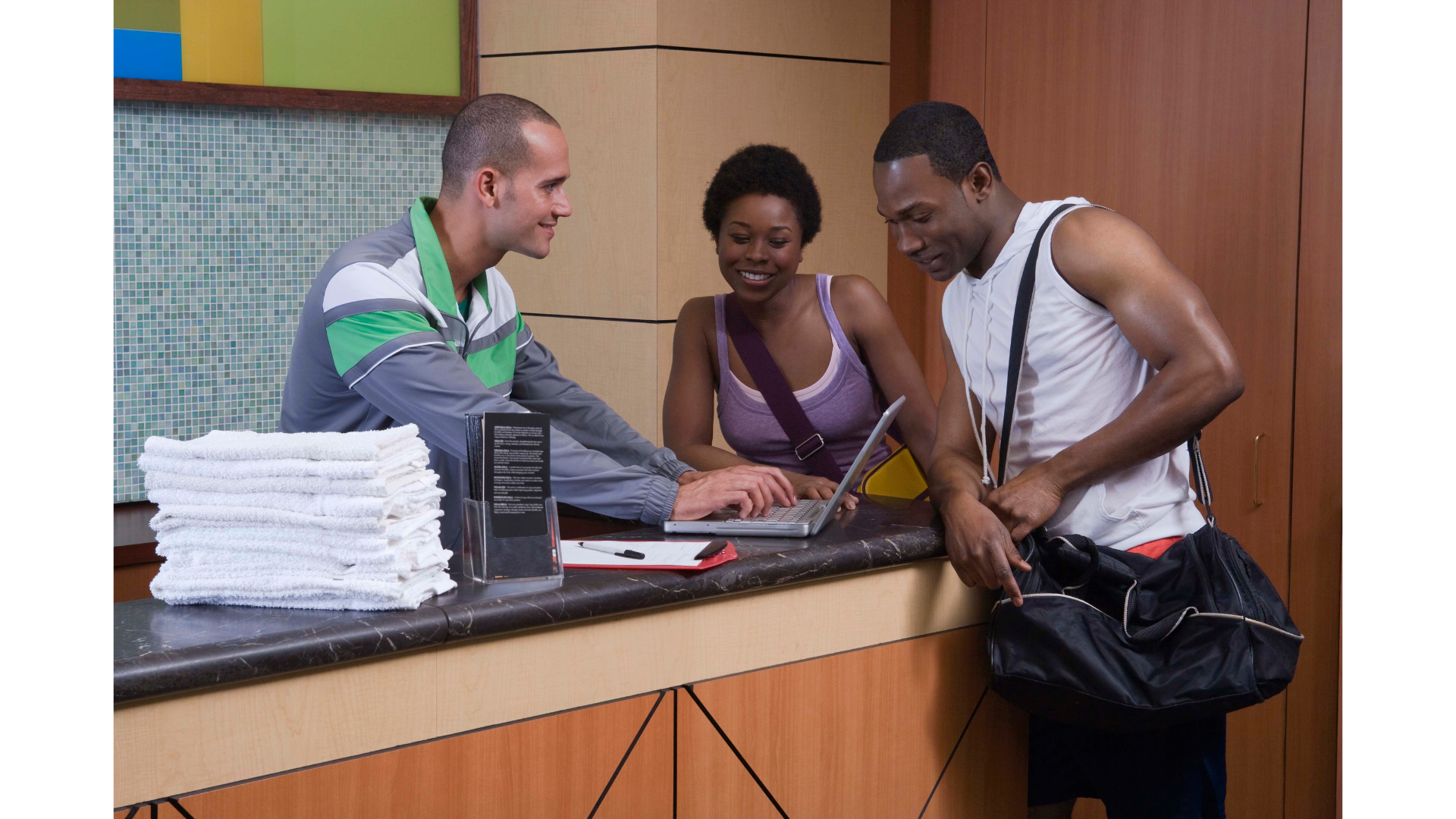 Who you hire shapes your gym or studio's culture. Look for staff who build meaningful relationships, not just instruct adequate workouts or administrative efficiency.
Hire for warmth, empathy, and communication skills first. Make connecting with clients a priority.
Ask values-based interview questions to assess relational tendencies. Look beyond qualifications alone.
Observe how prospective staff interact with others. Do they show genuine interest and care?
Lead by example. Model developing real relationships with members yourself.
Train staff on building trust, personalizing interactions, and getting to know clients holistically. Infuse your culture.
Praise and incentivize emotional intelligence and interpersonal skills. Recognize the importance.
With the right people who see clients as more than transactions, your facility becomes a welcoming hub of human connection. This breeds member satisfaction, retention, and referrals. Make hiring for relationships a strategic priority, not an afterthought. It will strengthen your business at its very foundation.
Strengthening Bonds Through Events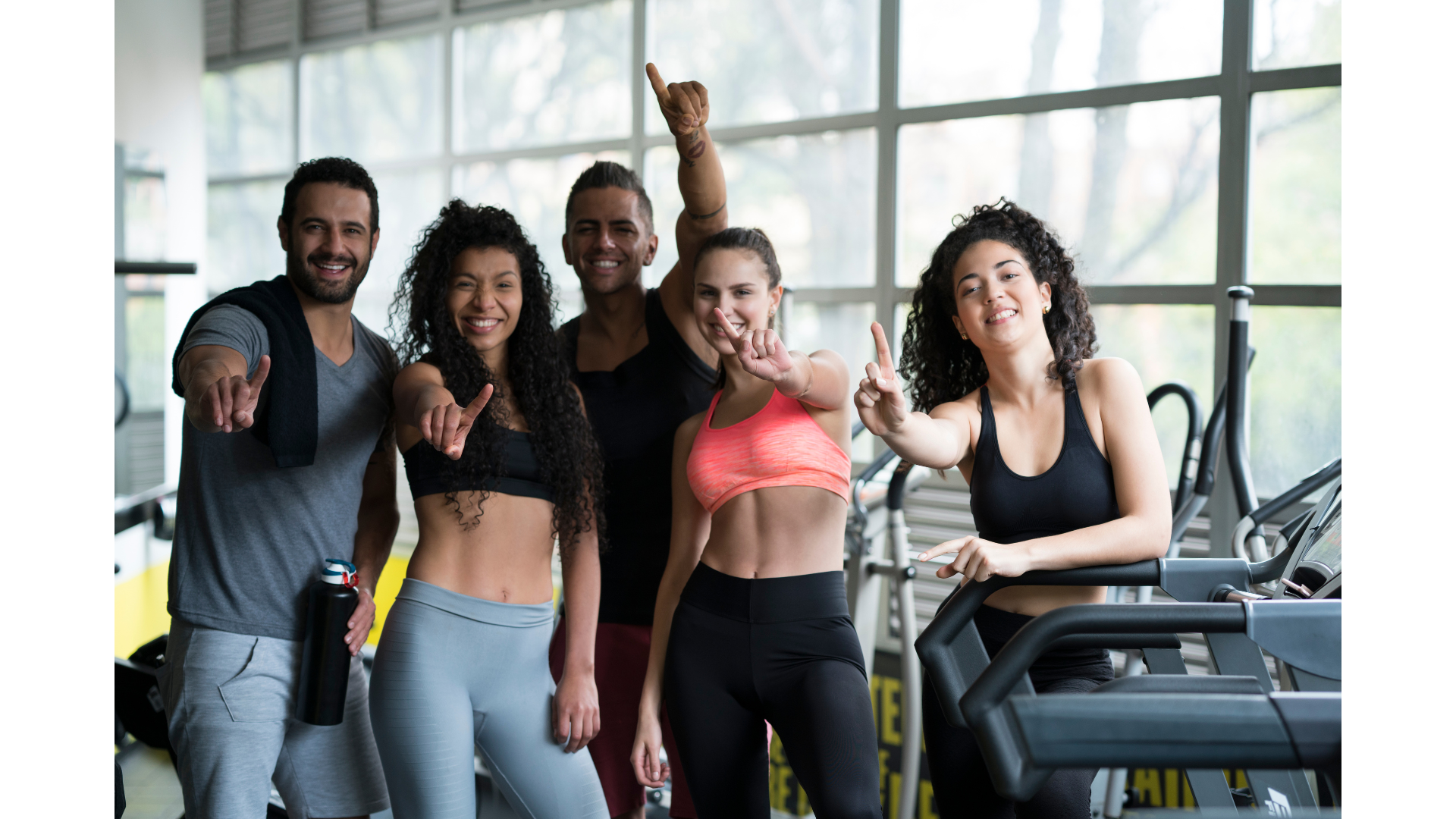 Hosting social events uniquely brings members together to deepen connections and community.
Organize cookouts, parties, yoga in the park, and other informal gatherings. Provide relaxed bonding opportunities. Make leisurely healthy socializing a routine.
Partner with local businesses and charities for special events. Support greater causes together.
Celebrate major holidays with festive group classes, workouts, or parties. Add meaning and fun.
Create friendly competitions like step count challenges. Spark camaraderie through teamwork.
Plan trips like hiking excursions or 5K race meetups. Bond through shared experiences.
Invite family and friends for open houses. Expand connections.
By facilitating enjoyable occasions for informal bonding beyond regular workouts, members feel part of something greater. These special moments strengthen the social fabric of your community and lead to higher satisfaction and retention. Make relationship-building a priority, not just physical results. The bonds you help create will nourish your business.
Environment is Important
Your facility's physical space impacts the client experience and your brand. Make thoughtful choices when designing your gym or studio to align with your target demographic and foster human connections.
Display member photos, whiteboards for messages, artwork by local artists, and decor that reflects your community. Make clients feel recognized and at home.
Create comfortable lounge areas, juice bars, or high-end cafes. Provide gathering spots to facilitate bonding between members.
Your facility's layout, furnishings, decor, and ambiance all influence the social experience. Invest time curating a positive vibe and spaces that bring people together. This breeds member retention, satisfaction, and community. Consider consulting interior designers and architects who specialize in wellness environments to make the most of your space.
Building Community Through Company Culture
The culture you establish is key for member satisfaction and retention. An engaging social environment where clients feel connected cultivates loyalty. Here are some tips:
Facilitate introductions between members through partner workouts, small group training, and adding clients on social media. Help form friendships organically.
Celebrate member milestones like birthdays, PRs, and goal accomplishment. Praise achievements publicly.
Send surprise congratulatory cards in the mail for wins and life events. Show you care on a personal level.
Regularly solicit member feedback and implement suggestions. Show their input matters.
Collaborate with local businesses for discounts, perks, and co-marketing. Support the broader community.
Celebrating victories like PRs, weight loss, or fitness goals met. Share successes publicly.
With loneliness at epidemic levels, people crave genuine human connections. Fostering a welcoming, tight-knit community pays dividends in referral business and improved retention. Make cultivating relationships a core part of your fitness center's culture.
Mastering Marketing and Sales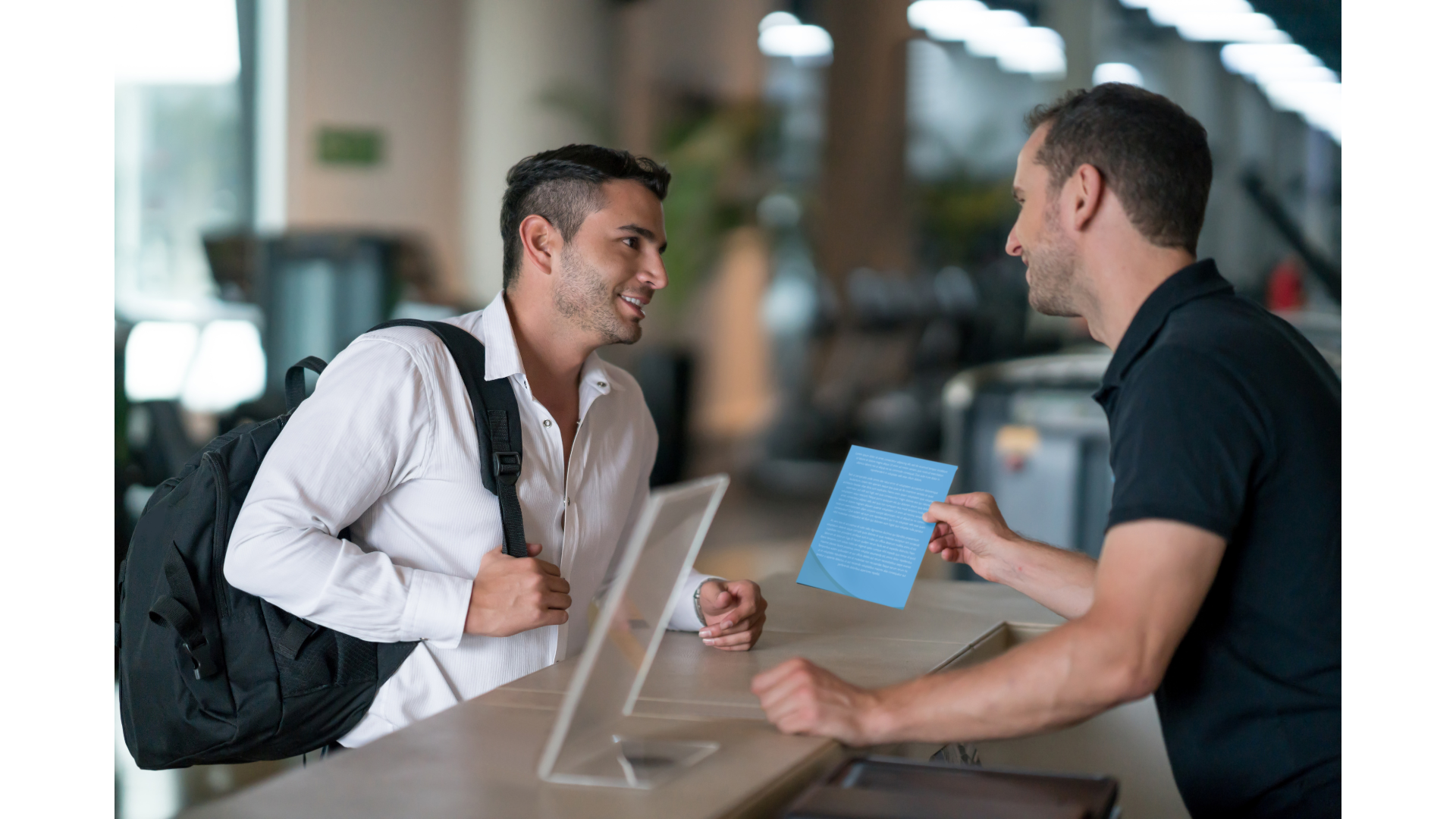 Growing a thriving fitness business takes strategic marketing across multiple channels. Here are some of the most effective tactics to bring in new members:
Social Media – Establish your brand's voice on platforms like Facebook and Instagram. Share motivating content and engage followers to spur word-of-mouth interest.
Online Listings – Claim and optimize your Google Business, Facebook, and Yelp profiles. Encourage reviews to build credibility.
Referral Programs – Incentivize current members to refer friends for rewards like free services or swag. Referrals convert well.
Local Partnerships – Collaborate on co-marketing campaigns with neighborhood businesses. Tap into their reach.
Free Events – Host open houses or free workshops to remove barriers for beginners. Get prospects in your space.
Email Marketing – Send emails with valuable content on topics like health tips or new classes. Avoid constant sales pitches.
Local Advertising – Take out inexpensive ads in community papers, websites, or local ad circulars. Introduce yourself.
Sponsorships – Support charity events or local sports teams. Gives exposure and builds goodwill.
Healthcare Partnerships – Become the go-to resource for providers to refer patients to for rehab and wellness. Capture ready-to-buy leads.
Use multiple low-cost channels to organically attract your ideal members. Combine digital promotion and traditional techniques for broad reach. Offer generous introductory trials and make joining a smooth process. With the right mix, you'll fill your facility with clients that fit your niche. But getting clients is only half of the equation. Read the next section to really elevate your facility to the next level.
Boosting Client Retention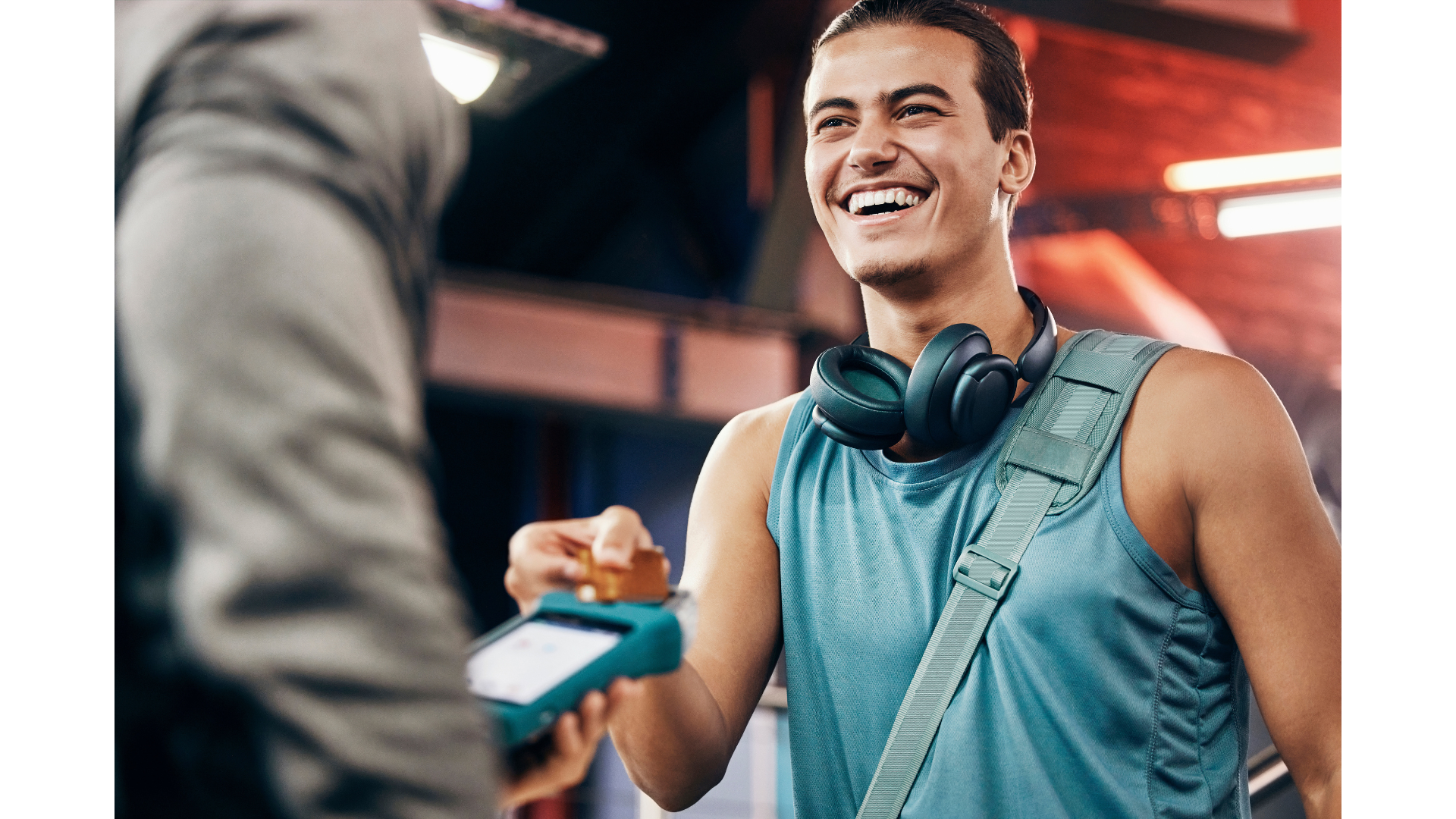 Attracting new members is important, but retaining existing clients is essential for sustainable success. Here are some of the most effective strategies to keep members engaged for the long haul:
Offer top-notch customer service and build real relationships. Make each client feel valued as an individual. This may sound simple, but it needs to be consistently reinforced until it becomes the standard operating procedure at your facility.
Stay up-to-date on the latest fitness trends and modalities. This aligns with building a culture of learning. When you can continuously add value to your clients' experience at your facility, they'll be excited to continue to support your business.
Provide premium amenities like towel service, high-end locker rooms, and grab-and-go healthy snacks. Add delight.
Offer flexibility in billing like freezing accounts and class make-ups. Clients are delighted when you accommodate their life changes and support them through life's challenges.
The most successful gyms and studios obsess over creating remarkable experiences that members can't bear to leave. When you provide outstanding service and real value beyond the basics, retention takes care of itself. Make member happiness your top priority.
Conclusion
Running a successful modern fitness business requires a multifaceted approach. By mastering the fundamentals – from cultivating expertise to building community and strategically expanding services – gyms and studios can gain an edge even in a competitive industry.
While the road is not without challenges, the tips provided in this article equip enterprising gym owners, personal trainers, and fitness professionals with proven strategies to adapt and thrive. With dedication to providing genuine value through personalized, science-backed offerings, it's possible to build a rewarding business making a real difference in people's lives.
The key is to stay nimble and open to change while never losing sight of your core purpose: guiding others on fulfilling fitness journeys. Invest in your team, foster an uplifting culture, leverage technology strategically, and obsess over each member's happiness. This solid foundation allows you to confidently face uncertainties and come out stronger on the other side.
By taking these lessons to heart, you position your business for sustainable success in 2023 and beyond. The fitness renaissance presents incredible opportunities for growth and impact. With the right roadmap, your gym or studio can flourish into a space for health, human connection, and personal breakthroughs.